24th OCTOBER - CRESENT THEATRE


Gracie (SHORT)
Matthew J, Morgan
We follow the experience of an elderly dementia patient longing to return home to her native soil in Jamaica. And her Grandson's attempt to make this a reality

A Mother's Journey (SHORT)
Sade Adeniran
As a child, Lola Ogunwole was abandoned by her mother. Now a mother herself and suffering from postnatal depression, will Lola finally heal the hidden scars by meeting the woman who left her? Or is she destined to repeat the cycle and sins from a childhood she'd rather forget
24th OCTOBER - CRESENT THEATRE


A Silent Night (SHORT)
Gino Ricardo Green
Siblings are propelled into a life of poverty as their mother adjusts to life as a single parent.
24th OCTOBER - CRESENT THEATRE

Nathan East: For The Record (DOCUMENTARY)
Chris Gero
Chris Gero gives viewers a behind-the-scenes look at one of the most influential bass players in modern music recording his debut solo album last year. See the story behind some of the most well-recognised bass hooks across pop, funk, soul and jazz genres. For The Record also chronicles Nathan's three decade plus career from when he hit the road age 16 with Barry White, his session and touring work across musical genres and membership in the legendary jazz quartet Fourplay. The film features interviews with many of the musicians he's worked with including Clapton, Phil Collins, Lionel Richie, Quincy Jones, Vince Gill, Herbie Hancock, Don Was and more
25th OCTOBER - CRESENT THEATRE
One Word (SHORT)
Caleb Shaffer
One word' Is a film about how art helps a student express himself to his peers in a unique way. 'Sammi' is a young African refugee who has fled his homeland with his mother. They have ended up in an alien and hostile Britain. He is struggling to deal with his past which is effecting his present, and ruining his future. He is given the opportunity at school to express himself with a performance piece of coursework which allows him to finally comes to terms with some of his issues.
25th OCTOBER - CRESENT THEATRE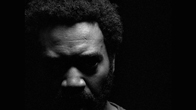 JUS SOLI (SHORT)
Somebody Nobody
JUS SOLI opens up a discourse on the Black British experience; interrupting the emotional transition between generations and questioning what it means to be British.
An experimental film that charts the changing emotions of Britain's Black population, from a Caribbean on the SS Windrush: full of hope and love for the "motherland" to a disaffected British youth angry, alienated and marginalised in British society. Splicing together archive footage, filmed scenes, sounds and images to build an image of Britain struggling to relinquish its colonial powers.
25th OCTOBER - CRESENT THEATRE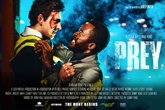 Prey (SHORT)
Sunny King
A young woman after a night out is stalked by a psychopath in a car park
25th OCTOBER - CRESENT THEATRE

Ugly (SHORT)
LeRon Lee
Ugly is a film about self-esteem and the laws of attraction in an urban environment. The story is told through a coming-of-age love story about a boy looking for love in the wrong place.
25th OCTOBER - CRESENT THEATRE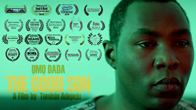 The Good Son (SHORT)
Tomisin Adepeju
A young Nigerian man is forced to address a secret he has harboured from his parents during a traditional, family gathering.
25th OCTOBER - CRESENT THEATRE

Cleo's Choice (SHORT FEATURE)
Duaine Roberts
A theatre director enlists the help of a former friend, turned famous actress, to mentor a young actress with trust issues.
26th OCTOBER - EVERYMAN CINEMA - BIFF Special Presentation

- Premiere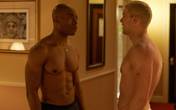 6.00pm Everyman Cinema, 116 Wharfside Street, The Mailbox, Birmingham, B1 1RF
The Pass, by Ben A. Williams (Dir), John Donnelly, Duncan Kenworth and Chris O'Driscoll
Starring Russell Tovey, Arinzé Kene, Lisa McGrillis
Nineteen-year-old Jason and Ade have been in the Academy of a famous London football club since they were eight years old. It's the night before their first-ever game for the first team - a Champions League match - and they're in a hotel room in Romania. They should be sleeping, but they're over-excited. They skip, fight, mock each other, prepare their kit, watch a teammate's sex tape. And then, out of nowhere, one of them kisses the other. The impact of this 'pass' reverberates through the next ten years of their lives - a decade of fame and failure, secrets and lies, in a sporting world where image is everything.
27th OCTOBER - CRESENT THEATRE

Knife Crime (SHORT)
Theo Johnson
A shocking and educational thriller, taking a look at a real life situation with a dramatic twist.
27th OCTOBER - CRESENT THEATRE

Soldier (SHORT)
Maia Watkins
A young naive American girl decides to join the army following the fallout of 9/11. Little does she know how far she is prepared to go to serve her country.
27th OCTOBER - CRESENT THEATRE

10 Miles Bull Bay (SHORT)
Stephen Rudder
10 Miles Bull Bay explores the teaching, philosophy and way of life of the Bobo Ashanti (one of the houses of Rastafari). Their story is revealed through the voices of the elder members of the community. The film was shot in the hills of Jamaica at the Bobo Ashanti 'camp', where the community lives and works together preparing for repatriation to Africa.
27th OCTOBER - CRESENT THEATRE

Everything But A Man (FEATURE FILM)
Nnegest Likke
A successful career woman has a life-changing romance with a mysterious man from another culture whose radical lifestyle differences shake up her world and challenge her perspective on love, relationships and what it means to be a "strong" woman.
---
---